Now that bookstores have re-opened their heavenly doors, I thought I'd take a moment to relish all there is to look forward to this month…you know, besides beer gardens and hanging out with pals (though that is nice). Indeed, while there is already a rather menacing book TBR pile taunting me while I sleep, May is set to be a busy month for new book releases. I imagine this is because many titles have had their publication dates pushed back to coincide with the return of bookstores. While I myself have already ransacked the offering of the indie bookshop, Topping & Company, in St Andrew's, that doesn't mean I can't add a few more titles to my ever-growing list:
How to Kidnap the Rich by Rahul Raina (Little Brown Grp, 6 May)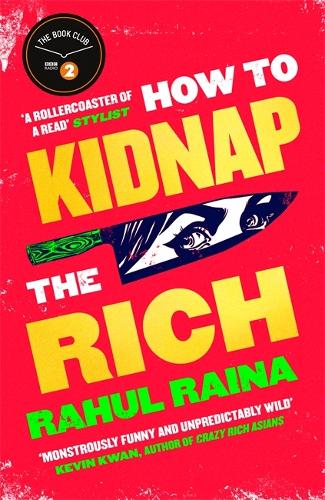 Lastly, this book has been in my sights for some time now. Sam Copeland, the agent that signed it, was raving about it in an agent special of the Bookseller and I've seen a number of reviews about it. As a thought-provoking satirical thriller that shrewdly and riotously dissects the huge inequalities of Indian society, this is set to be a compelling read. Yet another contender for my newsletter.
Okay, I'm listening. Give me the deets. So, Ramesh Kumar has grown up working at his father's tea stall in the Old City of Delhi. Now, he makes a lucrative living taking tests for the sons of India's elite—a situation that becomes complicated when one of his clients, the sweet but hapless eighteen-year-old Rudi Saxena, places first in the All Indias, the national university entrance exams, thanks to him. Ramesh decided to cash in on Rudi's newfound celebrity, that doesn't work out quite how expected. Their dizzying journey reveals an India in all its complexity, beauty, and squalor, moving from the bottom rungs to the circles inhabited by the ultra-rich and everywhere in between.
The Wolf Den by Elodie Harper (Head of Zeus, 13 May)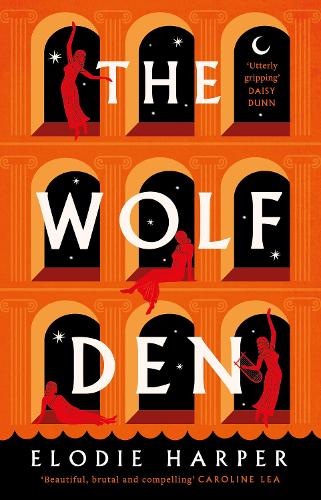 This book came recommended by my friend and colleague, Elsie @bookgrants, she received a proof copy and was positively blown away. I love me some feminist fiction – particularly, if it involves providing voices to those that were written out of history. Set in the seedy yet complex milieu of Pompeii's brothels, this historical novel follows Amara and her fellow 'she-wolves' through a city where opportunity is rife for even the lowest born slave.
Historical fiction with a feminist twist? Sign me up! After her father's death, Amara is sold as a slave to serve in Pompeii's infamous brothel…owned by a man she despises. Amara is forced to hide her talents. For as a she-wolf, her only value lies in the desire she can stir in others. However, by day, she walks the streets with her fellow she-wolves, finding comfort in the laughter and dreams they share. A reversal in fortune never feels too far away, as Amara has learnt that everything in Pompeii has its price – even her freedom.
The Nine Lives of Rose Napolitano by Donna Freitas (HarperCollins, 13 May)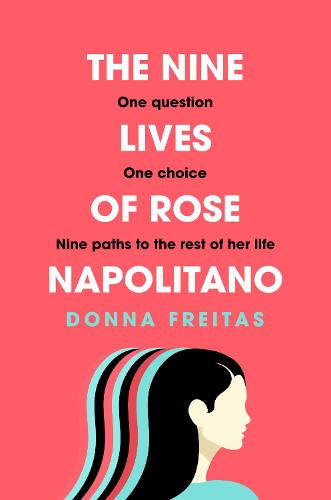 I feel like titles examining various facets of motherhood are on the rise at the moment, and this is no bad thing in my book. It's important for women to have access to narratives that reflect their own reservations and discussions on fundamental topics such as BRINGING A PERSON INTO THE WORLD. Following the butterfly effect of one life-defining choice, nine times over, The Nine Lives of Rose Napolitano winds through all the paths and decisions that shape a life. It cuts to the heart of what it means to be a woman. Every expectation, every choice, every path, every outcome – every piece of oneself that's lost and found along the way…
What can I expect? Well, think Sliding Doors with Gwyneth Paltrow. After an argument with her husband, we are introduced to nine different outcomes for one woman; the various ways in which Rose and her husband respond to the conflict around having children, and the domino effect created by sometimes very small differences.
Careless by Kirsty Capes (Orion, 15 May)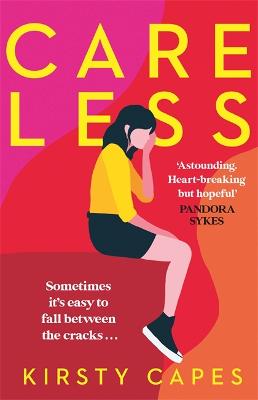 Described as an "upmarket, timely, feminist story and a hyper-realistic account of the UK care system", Capes intends to depict how difficult, brutal and unforgiving life can be for teenage girls, especially when the odds are stacked against them. Capes said "There are statistical disadvantages you have just because you've been through the care system. But that narrative gets reinforced in TV and all kinds of media, and the only representation young children in care see of themselves is a very negative stereotype that gets reinforced again and again. It's really important to have stories about the care experience that are positive."
So, what is it actually about? Careless is about a teenage girl, Bess, who lives in Shepperton with her foster parents and their biological daughter. Bess finds out she is pregnant and the novel follows her complicated journey in deciding what she should do. Although charting her relationships with her foster family, the boy who got her pregnant (Boy) and her best friend (Eshal), this book is essentially a tale of female friendship. At the heart of the novel is Bess' relationship with Eshal, who is British Bengali and goes through her own coming-of-age journey over the course of the novel.
A Bookshop in Algiers by Kaouther Adimi (Serpents Tail, 20 May)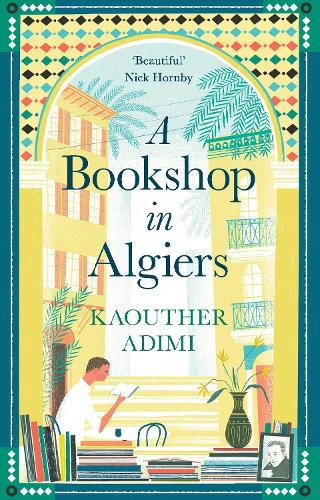 Translated from French, this title is supposedly for bibliophiles the world over – including you. Charting the changing fortunes of one solitary bookshop, Adimi paints a picture of political intrigue during Algeria's turbulent twentieth century war, revolution and independence. According to Waterstones "It is a moving celebration of books, bookshops and of those who dare to dream."
I like books, tell me more! Set in 1936, the title is inspired by Edmond Charlot who opened a modest bookshop in Algiers. It was once the heart of Algerian cultural life, even the Free French printed propaganda there during the war. In this fictional tale, Charlot's beloved bookshop has been closed for decades, though serving as a government lending library. Now it is to be shuttered forever. But as Ryad empties it of its books, he begins to understand that a bookshop can be much more than just a shop that sells books.
Catch the Rabbit by Lana Bastašić (Picador, 27 May)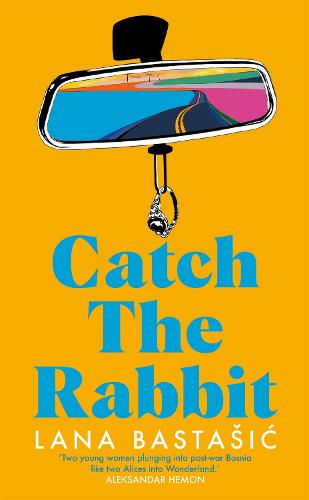 Originally written in Bosnian, this is one of the newest books to join the fiction in translation canon. Thanks to my newsletter, I have been striving to read more and more international literature. Translated into English by Lana Bastašić, Catch the Rabbit tells the story of how we place the ones we love on pedestals, and then wait for them to fall off, how loss marks us indelibly, and how the traumas of war echo down the years.
What did you say happens? When Lejla, Sara's childhood best friend, calls and demands she come home to Bosnia, Sara finds that she can't say no. Embarking on an eventful road trip the pair set off to find Lejla's brother who disappeared towards the end of the Bosnian War. Presumed dead by everyone else, only Lejla and Sara believed Armin was still alive. Looking back on her past, Sara is forced to reconsider the things she thought she understood as a girl: the best friend she loved, the first experiences they shared, but also the social and religious lines that separated them, that brought them such different lives.